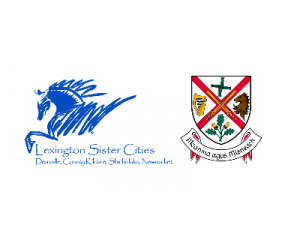 County Kildare has been twinned with Lexington, Kentucky, U.S.A. since 1984. Lexington is a charming city of about 300,000 population. One of the most successful aspects of Kildare's twinning with Lexington has been the annual student exchange, which affords Kildare students the opportunity to spend time in Lexington and to welcome a student into their home in return.
Kildare County Council's successful student exchange programme will take place again in 2024, and we are now inviting parents/guardians of interested students to apply. To start the application process visit https://submit.link/29R
The closing date for applications is Friday 12th January 2024.
The exchange takes place during the summer holidays with students, from the age of 16, from several schools around Kildare taking part each year.
In 2024, it is proposed that 10 Kildare students will travel to Lexington on 28th June 2024, accompanied by an adult chaperone and return on 8th July 2024. The U.S. students will arrive in Kildare on 12th July 2024 and depart on 22nd July 2024.
For more information email; kildarestudentexchange@kildarecoco.ie